July 25th, 2010
the Story is true, the Whisper is real, there is a Kingdom, and there is a King –sara groves
hello.  we're the smith's.
josh(32) and kirsten(34)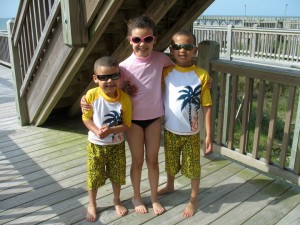 wilbur(5 1/2), amelia(8 1/2), and orville(7)
our family was formed by adoption.  the kids came home may 13, 2006(the day before mother's day) and our adoption day was february 26, 2007.
we're followers of Jesus Christ.  josh is a freelance graphic design, marketing, and new media consultant.  kirsten is a full-time stay-at-home-mom.  amelia is a third grader, orville a first grader, and wilbur a kindergartner.
and, we have a yellow lab, shelby.  she's 10 or 11 years old, pretty relaxed, and also adopted.  even though the kids have been home for four years, she's still try to figure out what they're doing here.
Filed under
|
Comments (2)